"Barry Staver and his cameras are the ultimate storytellers. A good story never really ends and a good photograph lasts forever. Barry's work is proof of that." ~ MC Marden, Photo Editor ~ People Magazine/Time Inc.
Barry is best known as the "storyteller with a camera" for the way he captures emotions and the most important moments for clients. This helps them tell their story ~visually.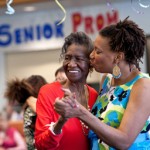 He believes that successful photographs elicit emotional responses from viewers. "If the photograph takes your breath away, causes you to look at it twice, if it touches your heart ~ then it's a strong image". These strong images tell stories. They're real, authentic, not staged and posed.
Successful stories are being told Online at websites and thru social media platforms, in Annual Reports, Advertising, Marketing, In-House Publications, Trade and Consumer Magazines.