If your business card could talk, what would it say? Take a look at my "talking business card" to see how adding video + audio to still photography is creating a very cool way to communicate thru all of the new media portals.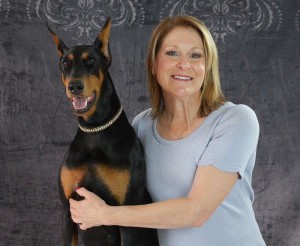 It's really exciting to be on the ground floor with this talking portraiture. Jumping in head-first because I think clients will benefit from adding motion and sound to their message. It sets them apart from their competition. Check out Dianne Bailey's talking portraiture eCard. Not only will prospective clients gain info about her personal training, the eCard includes a call to action with a free consultation.
You'll love this one prepared for Cindy Bonick. Her Doberman is in the video, re-enforcing her home warranty company's commitment to protecting clients homes.
-30-