I photograph people, telling their stories visually. I've never really considered it "work". It's a passion. It's my craft.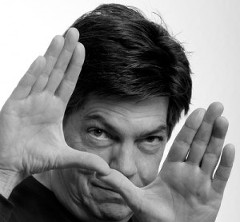 A lifetime spent looking thru the camera viewfinder gives me a sixth sense to be in the right places at the right times to capture decisive moments. This expertise comes from years of photojournalistic, reportage  and documentary work for national magazines, corporations, healthcare, higher education and other public sector firms. I also share a Pulitzer Prize in Journalism awarded in 2000 to the editorial staff of The Denver Post where I worked as a Photo Editor and Photographer.
It's my belief that a strong, successful photograph is worth 1,000 words.
I'm a published author:  "Master's Guide to Off-Camera Flash" and "Flash Photography" are available at Amazon. These books are designed to help aspiring photographers with lighting – a key ingredient in successful photography.
Colorado's always been home – a great place to raise 2 sons (now grown and on their own). My life has been enriched thru an 18 year yoga practice and certification as a yoga instructor. I've also discovered the beauty and tranquility beneath the ocean's surface as a SCUBA diver. Did I mention Foodie? Yep, been taking cooking classes from Chef Mark at Sur la Table. Last, but not least, learning to play the harmonica!
Can I help you tell a story? email or call me to get the ball rolling.